Mouth to lung vs direct lung vaping (MTL vs DTL)
Posted by Ryan G. on May 8, 2019
Last week I was out with my friends. We had decided to go out to the bars because a couple of my friends like to drink. I personally do not like to drink. I usually just bring my trusty Innokin vape mod and favorite e-liquid with me in order to keep me company. Most bars in the area have a smoking section so my friends will usually cool off outside and smoke or vape.
A couple of my friends are ex-smokers and have recently purchased new starter kits and pod systems. While we were talking, I had asked one of my friends how he was liking their vaping experience over smoking cigarettes. He loved it and I then proceeded to ask if his new box mod and sub-ohm tank had a better mouth to lung (mtl) or direct lung (dtl) hit. He looked at me confused.
It made me realize that some people moving over to e-cigarettes might not know that vaping is has a type of technique to it and the differences in throat hit can change your vaping experience. After all, vaping contains less mg of nicotine per puff than cigarettes and your vaping technique has a lot to do with it. I love to vape and share my experiences and knowledge, so here is my take on mtl vaping vs dtl vaping!
What is Mouth to Lung Vaping (MTL)?
Mouth to lung vaping or mtl is when you vape or breathe in vapor to your mouth, and then to your lung. The big difference of mtl vs direct to lung or dtl is the pull. Mtl is not a direct pull. Ex-smokers in most cases start their vaping this way because cigarettes are smoked in this fashion. Cigarette smoke is incredibly harsh and a direct lung hit will cause a person to cough incredibly. Mtl helps create smoking cessation but mimicking the act of smoking.
How to mouth to lung vape MTL
Draw the vapor into your mouth, focusing on inhaling with your mouth. You can do this by setting your mtl tank's adjustable airflow and pulling lightly from the drip tip in order for the vapor to draw into your mouth.
This can be a small breath in or using your mouth muscles to create a draft so the vapor draws into your mouth.
After the vapor is sitting in your mouth for a few seconds, proceed to inhale the vapor into your lung.
Why Mouth to lung vaping?
Why would the average vaper enjoy mtl over dtl? Mtl lets the vapor sit in your mouth, letting your taste buds enjoy the settling vapor of the selected e-juice. Mtl vape focuses more on the taste and helps you extend your sessions of vaping.
Direct lung hits can be harsh and cause nausea or headaches. One of the more popular forms of vaping is vaping e-liquid that contains nicotine salts or nic salts. Salt e-liquids contain higher nicotine strength and can guarantee to irritate your lungs if you use a direct lung hit. Mtl vapers love salt nicotine and pod systems because nic salts give a clean true flavor for the vape juice. RDA and RTA mods use open coils which can result in hotter vapor. If you are using a JUUL alternative or JUUL compatible pods, we recommend MTL vaping.
Vapers tend to taste the flavors of their e-juice more when doing Mouth to lung vaping. Vape hits are less harsh and are better for casual vapers who vape at high frequencies. Vaping MTL is a similar feeling to sucking out of a straw.
What is Direct Lung Vaping (DTL)?
Direct lung vaping is basically what it says. Why would anyone do this after we talked about mtl vaping? Dtl vaping can create a bigger rush from the direct intake to the lungs. Nicotine can hit harder. Also, the amount of vapor is increased.
Vapors who want huge clouds use dtl vaping because of the strong pull required. This means that the juices you use are not nic salts. Most direct lung vaping requires low mg nicotine vape juices and high vg.
How to vape using Direct to Lung (DTL)
Vaping direct to lung is pretty straightforward. Hit your vape with a heavy inhale.
You should feel your stomach expand as you take your hit. This is a full bodied inhale and you will absorb nicotine better than MTL.
Why Direct Lung Vaping?
The best vape to use for direct lung vaping is vape kits that have large battery life. Dtl typically uses higher wattage in order to create huge clouds. The purpose of huge clouds can be to show off their mods capabilities, increase flavor and throat hit, or do tricks. By pulling the vape into your lung, you have greater control and the vape doesn't disappear.
RDA and RTA pieces product a lot of vapor but can be a little harsh if you are not used to vaping. Vape tanks, on the other hand, can produce a less harsh vapor and more importantly, keep a higher e-juice capacity since dtl uses up vape juice quicker than mtl. Direct to lung tank hits give you the best of both worlds since vape tanks currently can produce almost the same amount of vapor as RDA and RTA mods.
Vapers feel a heavier hit and rush of nicotine when using direct lung vaping. The hit is harsher and more intense and you absorb nicotine better than MTL vaping. Vapers who need their nicotine fix should try direct lung vaping.
Mouth to Lung vaping vs Direct Lung Vaping
Mouth to lung hits let the vapor settle into your mouth. This helps provide a chiller vape, allowing the vapor temperature to cool down. Once the vapor moves from the mouth to the lungs, the throat hit is a lot less intense, allowing users to vape either a higher nicotine content or a longer session.
Direct to lung hits draw stronger causing your lungs to fill with vapor. If your e-cigarette or vape pen has a tight draw on its adjustable airflow, this can create a hotter vape. The throat hit is usually more intense and the burn from the nicotine is amplified. However, this can give users a bigger nicotine rush and bigger exhales. We always recommend to exhale so left over vape does not linger in your lungs.
Final thoughts
I love vaping. I never got into cigarettes so my initial way of vaping was purely direct lung vaping. I loved the idea of being able to blow big clouds and do cool tricks. As I learned with more experience, I was able to control the vapor more and change to mouth to lung. This helped me prolong my vaping sessions since I wasn't getting a hard nicotine rush. My vaping sessions on most occasions aren't long so I personally still prefer the direct lung vaping.
Now with the new trend of nicotine salts and pod systems, I see more and more vapors use mouth to lung. These devices do not put out that much power but they still hit really hard. The taste from these e-juices are phenomenal and I do agree that mouth to lung vaping really lets you capture the taste of the e-liquid. I suggest finding what works best for you and your vape mod set up!
If you need a vape battery or want to see our collection of vape tanks, visit our online store. You can also browse our vape categories section. We are also offering free vape giveaways for new customers.
This article was written in California under California state laws. The legal smoking age is 21 and over. Always remember to check your areas vaping laws and restriction. This product contains nicotine. Nicotine is known to be an addictive chemical.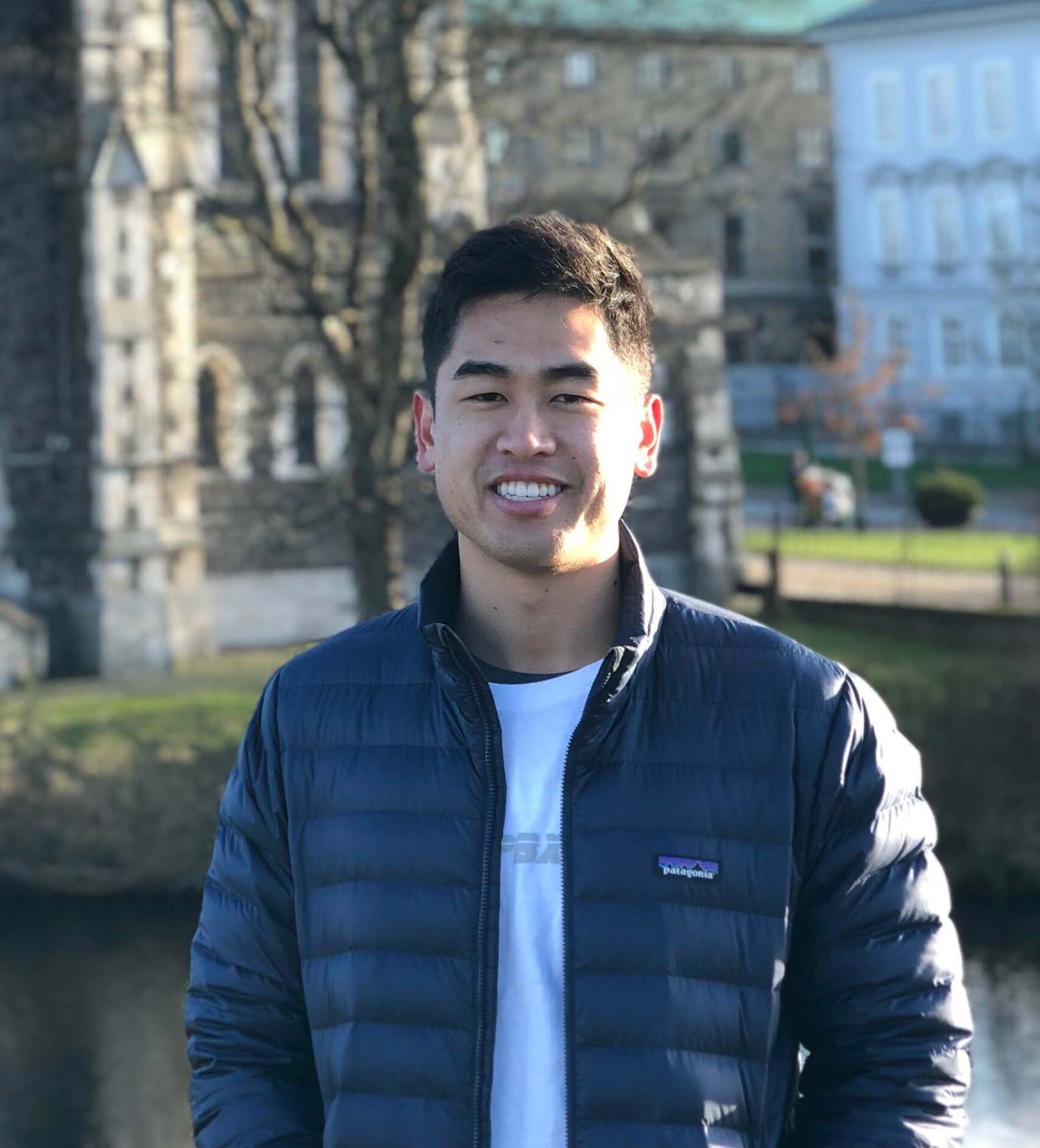 Ryan G.
Ryan is a writer at Vapebox. He fully converted to vaping in 2014 and has been educating new vapers ever since.